The time has come for us to say goodbye to Google Analytics 3 (AKA Universal Analytics) and welcome in the new version, Google Analytics 4 (GA4). The switchover is taking place on July 1st 2023, so we've put together an introduction to GA4, so you can feel (at least somewhat) prepared for its arrival.
What is Google Analytics 4?
Let's start with the basics, what actually is Google Analytics 4?
GA4 is the latest (and fourth) version of Google's Analytics free service, enabling you to measure traffic, retention, revenue, and engagement across multiple platforms. It focuses more on the holistic, entire lifecycle of a customer journey and tries to provide more data throughout, including after a customer has been acquired. This is where it really excels.
Why Start With GA4 Now?
Universal Analytics will no longer process website hits past July 1st 2023 and there is no plan to provide a historical view of UA data in GA4, so GA4 will then become the default analytics platform. It's therefore vitally important that all businesses set up their GA4 properties now (if you haven't already done so), in order to collect as much comparable data as possible before the switch.
This new level of in-depth reporting that GA4 will provide, is only going to be ultimately beneficial for businesses, however daunting it may seem getting used to brand-new systems.
What Is New in GA4?
Let's get to the nitty-gritty and have a look at some new key features in Google Analytics 4:
Brand New Interface / Dashboard
You will notice the brand-new dashboard which is a more streamlined version than what is provided in UA.
The new navigation includes 4 main buttons for:
Reports – Where you can view customised data

Explore – Where you can generate visual reports and take your analysis a step further

Advertising – View ad insights and get more information about your user's journey and the channels driving revenue

Configure – Create events and custom dimensions. It also has a debug tool that monitors events
Then under the insights section, the new interface displays predictive insights based on Google's AI.
Event Based Measuring Model
One of the most significant changes is that UA and GA4 use 2 different types of measuring models. UA uses a measuring model based on sessions and page views, whilst GA4 uses events and parameters. This is so that any interaction can be captured as an event and enable more robust reporting. 
These hit types in UA will now be measured as an event within GA4:
Pageview

Event

Social

Transaction/eCommerce

User Timing

Exception

App/ Screen View
You're still able to analyse data on a session level, you can break these sessions down more by interaction, creating more insightful insights and data. For example, you can automatically collect data on scrolling, video engagement, downloads (and more), more on this in a bit. It allows us to better understand the entire user journey.
Events in GA4 can be grouped into 4 categories:
Automatically collected events

– These types of events are automatically tracked once you have installed the Google tag snippet in GA4. This includes events like page_view, session_start, etc.

Enhanced measurement events

– If enhanced measurement is enabled in GA4, the following user interactions are tracked automatically:

Page views – these are tracked automatically when the page is loaded or the browser history changes. This event can be tracked using the Views metric, page_view, page_location and page_referrer dimensions.




Scrolls – an event will trigger when a visitor scrolls at least 90% of a website's page for the first time. This can be tracked using the percent scrolled dimension.




Outbound clicks – This event is sent each time a visitor clicks on a link leading to another website, so can inform you what links are most clicked when leaving your site. Great for affiliate sites!




Site search – This event is triggered each time a user performs a site search, indicated by the URL query parameter. By default, it triggers when a q, s, search, query, and keyword are all present in the URL. You can locate this in the Search term dimension. 

Video engagement – Enhanced measurement can also track video engagement and sends "video…" to GA4. Events that are automatically captured include video_start (sent when a visitor starts watching a video), video_progress (sent when a visitor meets a specific threshold like 50% complete, for example) and video_complete (sent when a visitor reaches the end of a video).

File downloads – This event is triggered when a visitor clicks a link that contains a file extension that is downloadable.



In order to enable enhanced measurement events, you need to go to your admin settings, in the property column under Data Streams > Web to ensure that 'Enhanced Measurement' is switched to On. 
Recommended Events –

these events let you measure additional features and behaviours with predefined names and parameters. Google recommends the events to set up based on your industry. For ecommerce clients, recommended events will be purchase, add to cart etc



Custom events –

these don't show up in standard reports and require custom coding to implement them. They are a powerful way to track what's most important for your business. You can create custom events using Google Tag Manager.
If you're wondering whether you should create a custom event, follow this simple process:
So what else is new in GA4?
Privacy Improvements
There's been a recent shift to ensure user privacy and to move away from cookie-based tracking, so analytics platforms like GA need to adapt. Cookies are files created by websites which are sent to a browser with information to personalise your user experience. GA4 provides a solution that doesn't depend on cookies, relying on AI and machine learning to pave our way to a cookieless future. 
To improve privacy, Google has given GA4 some new features:
Anonymizing IP

– When 'Anonymize IP' is enabled, GA4 will still collect the user IP address, but only the metadata location is stored to report on, not the IP address itself. UA tracks IP addresses by default, violating GDPR rules as they are considered to be personally identifiable information (PII).

Consent Modes –

Allows the user to adjust and configure how Google tags behave from the start, based on their consent and choices.

EU Data Received & Processed in the EU –

Historically, data received in the EU was sent to servers in the United States, creating a potential compliance risk. Following the update, all EU data will be processed within the EU.

Data Storage Duration

– GA4's data storage duration is much shorter. In UA you can choose to store data for up to 64 months and within GA4 you have 2 options: 2 months or 14 months. If you are wanting to store the data for any longer than this, then use BigQuery, a data warehouse supplied by Google.

Data Storage Deletion –

GA4 gives users the right to request their user data to be deleted within a set timescale.



Collecting PII –

It is against Google's Ts and Cs for users to to collect any form of PII.

Data Sharing With Other Google Products –

You need opt-in consent to link to any other Google advertising products and this needs to be highlighted within your privacy notice.
Ultimately these measures are a step in the right direction for Google in order to prepare its privacy products to be GDPR-compliant.
Combined Platform Tracking
In Universal Analytics if you want to track your mobile and app data, you need to do it  through separate properties, meaning there is no way to combine both web and app data analysis or reporting. However GA4 allows you to integrate this data into a single property and report on both at the same time, allowing for cross-platform and cross-device tracking.
This is done through setting unique user IDs, assigned during the login stage. The gtag.js script installed during the GA4 implementation allows the user ID to be sent from the website or app to GA. This unique ID will be reported to the property and then any user metrics will be gathered. If the user then logs onto a different platform, GA can match the user ID and the data can pick up where it left off.
More Customised Reporting
The new tool allows marketers to confirm which KPIs are most important to them by measuring the data that's most important. For example, it allows you to specify conversions, based on parameters that meet certain conditions, allowing for more accurate reporting.
New Reporting Metrics
There are some key differences in terms of metrics when it comes to GA4:
'Engaged Sessions' – 

Currently in UA, if a user navigates away from a page without viewing another, this is tracked through bounce rate. In GA4, this metric has been replaced with a new metric called 'engaged sessions.' This tracks the number of sessions that lasted 10 seconds or longer, had 1 or more conversion events, or 2 or more page or screen views. This engaged session duration can be amended from 10 seconds to 60 seconds.

'Average Engagement Time'

– This is the estimated engagement tie for users.

'Engaged Sessions per User'

– This is how often each user completes an engaged session.

Introducing 'Active Users'

– this counts for those that have an engaged session across both mobile or desktop. In UA, a 'user' counts for all sessions for all users, which can be very high depending on how much a user will revisit a site. 'Total Users' is still provided in GA4, just not as a separate field.
Demo GA4 Account
If you fancy having a play around with a GA4 account, Google has provided users with a demo account, find out more about it here. 
So farewell Universal Analytics
Here at Re:signal, we've worked with Universal Analytics for a very long time, with a heavy heart we have to say goodbye. 
(Source)
But welcome in the new (and more insightful GA4) with extended arms.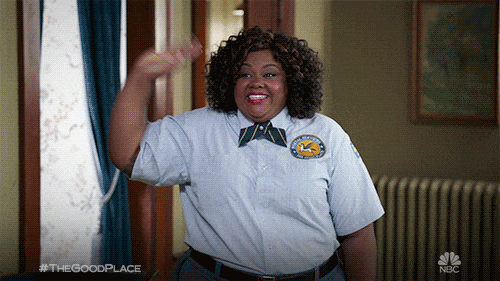 (Source)
If you're having any issues setting up GA4, or have any questions on its functionalities, just let us know, we'd be happy to help.