As your business grows, it's natural to set your sights on new international markets. Selling your products abroad introduces you to a whole new set of potential customers, and maybe even a new language to navigate. For us marketers, this brings up quite a few hurdles! From an SEO perspective, you have to execute a brand-new organic strategy that caters to this entirely different audience, language and culture. It might seem a bit intimidating at first! But having helped several of our clients expand into foreign markets, I can assure you it's not as daunting as you might think.
At the foundation of every SEO strategy lies keyphrase research. This vital step allows you to delve into the minds of potential customers, understanding precisely what they're searching for. This insight then guides the creation of content and landing pages that align with users' search intents. Once you've identified your keyphrases, you can proceed to curate tailored content that perfectly fulfils the user's intent. That's why keyphrase research is so important.
So how do you go about conducting keyphrase research in a language you have no idea how to speak? Here at Re:signal, we've conducted keyphrase research across a diverse range of languages, from Polish to Dutch through to Spanish and beyond. So, we're going to take you through how we do it, in 7 simple steps. (To make it super simple, we've provided a fictional example of a business that sells coffee cups, who want to start targeting an audience in France.)
Understand the new market and audience
As a starting point, understanding your target audience is essential. This knowledge will shape all the marketing plans and strategies you implement. By identifying and catering to specific audience needs, businesses can enhance engagement and achieve better results in their marketing efforts. This involves processes such as:

Researching Culture: Study customs, values, and behaviours to tailor your approach.
Understanding Consumer Behaviour: Analyse purchasing habits and decision-making processes.
Utilising Local Partnerships: Collaborate with local businesses to gain insights and credibility.
Feedback Channels: Engage customers for insights through surveys, social media, and focus groups.
Visiting the Market: Immerse yourself to grasp trends and challenges first-hand.
Localised Marketing: Adapt campaigns to resonate with local culture and values.
Using Google Trends to identify local keyword trends can be a great method to pinpoint regions with the most significant interest in your product or service. Analysing changes in interest over time and regional interest offers an effective approach to recognising market trends and highlighting potential opportunities.
Translate or create a basic keyword seed list
If you have access to a basic seed list, then you're onto a winner. But if not, you need to create one. Although, we know Google Translate isn't to be completely relied upon, it will give you a good starting point.
Another (and potentially more accurate) way to generate a good seed list is by using an OpenAI tool like ChatGPT. When I asked "How would somebody based in France search in Google France for 'coffee cup'? Provide a range of examples" it provided me with:
So as you can see a pretty good starting point.
Obviously a simple translation is not enough. Some phrases may not have an exact equivalent and may mean something altogether different in another language. The phrase may even have a different intent or cultural distinction. This is why we work closely with native speakers of the language to ensure nothing is missed. More on that in a bit.
Expand your seed list
Now you have a very basic seed list, let's start expanding it. You can do this using various tools:
Semrush: Place your list of keywords in Semrush's Keyword Magic Tool and delve into the keyword variations using either the broad or phrase match options.
Ahrefs: Use Ahrefs' Keyword Explorer to analyse different keywords in different parts of the world. It will provide competitors ranking for each term, with their page title and number of backlinks. It also provides analysis for various search engines like Baidu and Bing.
Google Keyword Planner: The free Google Keyword Planner tool is a good place to start for search volume data, but be aware it will only provide you data from Google and doesn't include any other search engine info.
Build out your keyword list, so you now have a much more robust selection of terms. Don't forget to include both singulars and plurals. We use keyword clustering tools and categorisation tools to sort them into relevant categories. This helps to provide further insight in order to map the keyphrase to specific landing pages.
Complete a competitor keyword gap analysis
To generate more phrases, take a look at your competitors, understand what they're ranking for and what you're not, by carrying out a competitor keyword gap analysis. It reveals areas of opportunity where you can create new content or improve existing content to increase rankings and traffic.
Now you should have some idea of the key head terms, you should be able to identify your biggest competitors. Ranking in the top 5 for 'tasse à café' in Google.fr are:
And using certain tools (again we tend to use Semrush or Ahrefs for this) we can identify what these pages are ranking for, and which your website pages are not.
Once these have been pulled, add them to your expanded list and de-duplicate them. By now you should have a pretty extensive list.
Analyse the terms
If you're using the likes of Ahrefs or Semrush to source further terms, it's also worth using them to analyse the list of phrases you've identified. You need to check whether your list of phrases are accurate and relevant, and by identifying their search volume, difficulty and intent this will help to understand whether they're suitable.
I've found analysing the following data insightful:
Search Volume: This refers to the number of monthly searches conducted using the specific keyword. A greater search volume signifies higher usage of the keyword in searches. Nonetheless, even keywords with lower search volumes might be worthwhile to target, especially if they are "bottom of the funnel" keywords that are more likely to result in conversions. If the search volume is zero, you know the translation is off or that's not a term somebody native to the country would use.
Keyword Difficulty: The keyword difficulty metric indicates the level of difficulty and competition associated with achieving a high rank for a particular keyword. Keywords with lower difficulty scores are generally more manageable to rank for. Nevertheless, keywords with higher difficulty should also be pursued if they hold significant value for your business.
Search Intent: What is the purpose of a user using the keyword to search? If your objective is to boost conversions and sales, giving priority to keywords with a transactional intent is advisable. On the other hand, if your main goal is to provide educational content on a specific topic rather than persuading readers to make a purchase, exploring keywords with informational intent would be more beneficial.
You want to identify keywords with growth potential, and don't disregard long-tail options if they provide a decent amount of search volume.
Carry out SERP Analysis for the phrases
SERP (search engine result page) analysis can be time-consuming, but is very important. By analysing live results for your keyphrases, you can understand your competition, search intent and ensure the types of phrases you're creating content around are both relevant and have the potential to drive conversion.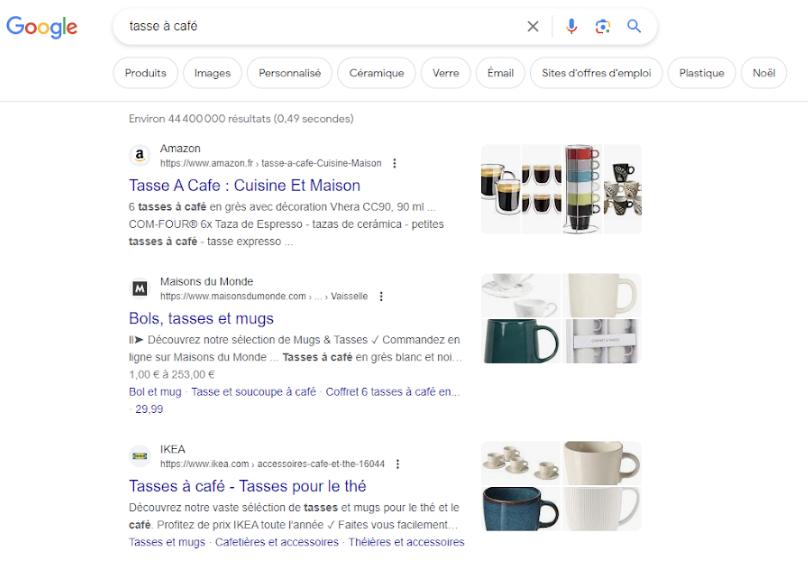 We use a VPN such as Express VPN, or simply change the search region settings to the region you intend to target.
Then just manually review the SERPs, use your own judgement whether this is the type of listings you feel are relevant for your website to be part of.
Also have a look at what phrases are listed within their page titles as this will give you a good idea of what terms are most important to your competitors.
Find a native speaker in your target language
Now that you know whether your keyphrase research is relevant, having completed the SERP analysis, it's time for a native speaker to review the list.
It's important to have a reliable native speaker in each target country. This helps you benefit from their knowledge of the local market and avoids research hurdles. We're lucky to have strong connections with experts in many countries with whom we can share our keyword research to verify its accuracy and relevance to that specific market. They will consider cultural differences and advise us of unique expressions to make sure the terms are appropriate for the region.
Lost in Translation: Common International Keyphrase Research Mistakes
Direct translations: One of the most common mistakes when carrying out keyword research in a language that we are unfamiliar with is selecting keywords based on direct translations. Instead, you need to target keywords that align with actual search behaviour. Relying solely on tools like Google Translate has limitations, potentially leading to the choice of less frequently searched terms.

Local search engines: Most marketers assume that they'll be optimising their websites for Google. Although Google does hold (by far) the most significant market share (over 85%) there are other search engines we should consider for other markets. For example, in China Baidu dominates, processing 86% of all searches. In South Korea, the majority of internet searches take place on Naver. Likewise, almost half of Russian internet users opt Yandex as their search engine of choice. Consequently, you'll need to research the relevant platforms for each country to fine-tune your SEO strategy.

Only assessing search volume: Understanding search volume is crucial in determining which keywords to focus on. It's not productive to optimise your content for keywords that people aren't actively searching for. Yet, it's important not to solely build your keyword strategy around high-volume keywords with fierce competition. Consider lower-volume keywords that are still pertinent to your content.
Bonne chance
I hope this blog post will help you through your international keyphrase research. Should you require support with pinpointing target markets, fine-tuning content for various languages, or enhancing your international SEO strategy – we are here to help! Get in touch with the Re:signal team here.